Who is Responsible for
Sustainability
Sustainable leadership means ensuring that our technology not only meets today's needs but also addresses tomorrow's challenges. Dive into this roundtable debate on sustainable leadership in the realm of sustainability.
IT leaders are spearheading the charge in sustainable leadership by actively addressing environmental concerns before they're forced to.
To explore the evolving role of the CIO in sustainable leadership and to understand who is responsible for sustainability, we gathered a distinguished panel of technology leaders in the HotTopics community. Sasha Qadri led the conversation, emphasizing the impact of technology decisions on partners and the broader supply chain.
Our Sustainable Leadership Panellists Included:
With Sasha Qadri, former Bloomberg Live presenter, moderating this roundtable debate:
This roundtable was recorded at The Studio in partnership with Cisco. Click 'The Studio' to find out more.
Ready to discover more? If you liked these highlights, click the button below to watch the full roundtable debate on YouTube or listen to it on Spotify.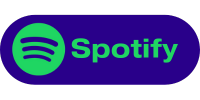 ---
Sustainable Leadership:

The Role of CIOs
How can technology leaders embody sustainable leadership and ensure that sustainability permeates every layer of the business?
Paul Coby of Persimmon Homes championed the CIO's role in sustainable leadership, emphasizing that CIOs must ensure that the entire IT department is aligned with sustainability goals and understands their contribution to emissions. With CIOs at the helm of data management, they are uniquely positioned to bring different business units together to monitor and mitigate emissions.
OVO Energy's Christina Scott highlighted the dual role of CIOs in sustainable leadership – ensuring tech sustainability and guiding customers towards achieving net zero. When Sasha queried the division of responsibility between the CIO and other senior tech leaders, Christina asserted, "Sustainability is a shared responsibility". The entire organization, she added, is investing in building a sustainable future.
The Ecosystem of

Sustainability
Jon Townsend of National Trust asserted that any CIO who hasn't prioritized sustainability is missing a significant aspect of their leadership role. He further stated that everyone, from top to bottom, plays a part in advancing sustainability. Sustainable leadership involves exploring innovative solutions, such as leveraging IoT to drive sustainability, and taking holistic decisions rather than focusing solely on immediate outcomes.
Addressing the question of responsibility, Jon voiced a sentiment many of us feel: "Sustainability is everyone's responsibility". For today's technology leaders, it's crucial to guide their teams and future tech leaders towards a sustainable mindset.
Educating for

Sustainable Leadership
Detailing the educational aspect of sustainable leadership, Paul and Jon emphasized the need to manage data wisely, equating wasting data to wasting food. Conor Whelan of Experian highlighted the CIO's role in raising awareness about the environmental impact of data consumption.
Christian Zachriat of Cisco pointed out practical ways technology leaders can further sustainable outcomes, advocating for innovations like energy-saving sensors in commercial buildings. He emphasized that for technology leaders, their primary responsibility is addressing major emission sources, starting with Scope 3.
The Transition to

Sustainable Leadership
GFK's CTO, Benjamin Jones, stressed the universal nature of sustainable leadership, indicating that the focus on sustainability should be a shared responsibility across all roles.
In the context of organizational transformation, Sasha delved into the understanding and adoption of sustainability across different levels. Benjamin affirmed that while not everyone might be equally informed, having sustainability champions in different roles can significantly amplify the message.
Balancing

Sustainability Goals
Clare Ward of Amazon spoke about the blend of hard and soft sustainability goals. She highlighted Amazon's ambition of being net zero by 2040 and AWS's goal to achieve 100% renewable energy by 2025. Her insights underlined the importance of sustainable leadership in balancing immediate objectives with long-term sustainability visions.
This roundtable was in partnership with Cisco.
https://www.cisco.com/site/us/en/index.html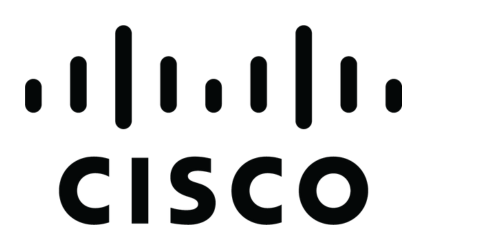 Join the community
To join the HotTopics Community and gain access to our exclusive content, events and networking opportunities simply fill in the form below.