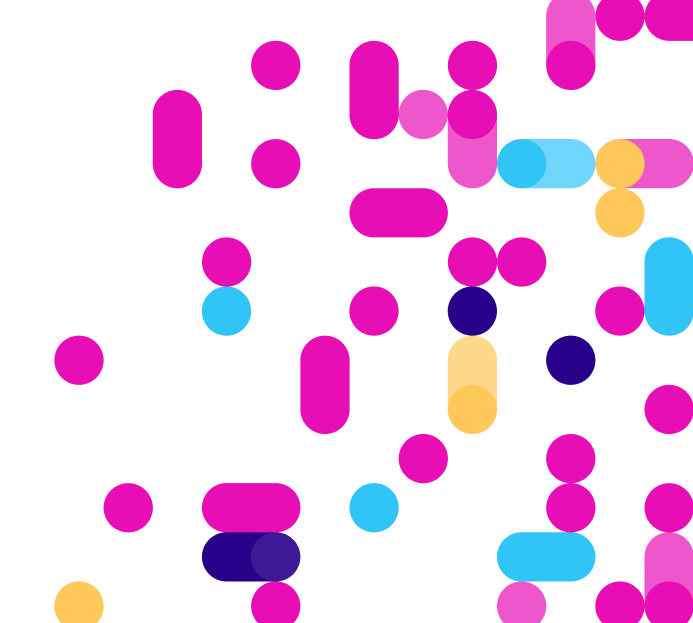 HotTopics values your privacy and is committed to protecting your personal information. Our Privacy Policy outlines the measures we take to safeguard your data and how we use it.
Company information:
Hot Topics Ltd, registered in England and Wales under registration number 08943709. Registered office address is First Floor, National House, 60-66 Wardour Street, London, England, W1F 0TA, United Kingdom. We are registered as a data controller with the UK Information Commissioner's Office. Our Data Protection Registration Number is ZA390305.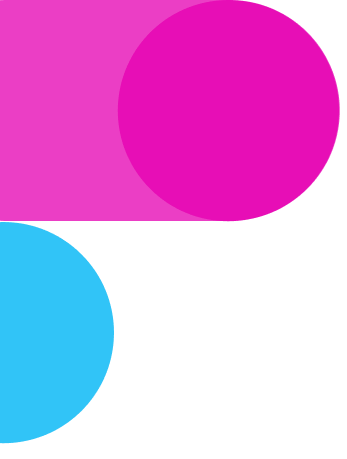 Privacy Policy:
Effective date of this Privacy Policy: Jan 17th 2023
We encourage you to read this Privacy Policy as well as our Terms of Use. By using Hot Topics Ltd's website, you are agreeing to all the terms herein and that of our Terms of Use and that they shall be legally binding between Hot Topics Ltd and you. The provision herein as well as our Terms of Use shall govern your access to and use of our services. We regularly review our compliance with our Privacy Policy.
Overview:
Information we collect, store or use

What we do with your information

Sharing your information

Where we store your information

How we use cookies

Third party cookies

Data retention and deletion

Other websites

How to contact us

Changes to our Privacy Policy
——————————————————————————————————————————-
Information we collect, store or use


Full Name, Email address, Job Title, Role, Company Name. All data is stored securely in HubSpot CRM.

We may collect further personal information about you collected from your interaction with HotTopics or filling out forms, surveys or via email. All data is stored securely in HubSpot CRM.

By subscribing or participating in the HotTopics community services, you agree to receive communications from HotTopics and our partners, you can unsubscribe at any time within your preference center or by contact us.

If you contact us via email, information will be stored securely within HubSpot CRM, information captured includes: Full Name, Email address, Job Title, Role, Company Name

We may also automatically collect other non-personally identifiable information each time you visit our Website, including:

technical information, including the IP (Internet Protocol) address used to connect your computer to the internet, browser type and version, device type and screen size.

information about your visit, including the full URL (Uniform Resource Locator), page response times, download errors, and length of visits to certain pages.

We do not store debit/credit card details on our Website, database or servers.

Please be advised that we never knowingly collect data from anyone under 13; If you become aware that a child has provided us with Personal Data without parental consent, please contact us at contact@hottopics.ht and we will take steps to remove the data and cancel the child's account.

Please be advised that before you provide to us any personal information of another person, you must obtain that person's consent.

You accept that HotTopics may film interaction with our community and use this for marketing purposes. HotTopics holds the rights to any media captured. If you do not wish to be filmed, please notify a member of the team before the event.

What we do with your information


Any information we collect from you, or that you provide to us is for the purpose of understanding your needs and providing better services to all of our community;

We are committed to ensure that your information is secured. In order to prevent unauthorized access or disclosure, we use Security Sockets Layer (SSL) encryption technology to encrypt sensitive information.

We use non-personally identifiable information collected from you to administer our Website, and for technical purposes, including troubleshooting, enhancing our Services, data analysis, testing, research, statistical and survey purposes.

According to your subscription, we may email you about the latest content published on HotTopics, interesting collaborations and our general news. We use a third-party tool called HubSpot CRM to store this information.

We may collect your Personal Information when you engage with our online communities. This includes when you interact with our social media pages, submit content, leave reviews, or otherwise enter information into comment fields, blogs, message boards, events. We recommend that you exercise care in deciding what information and content you wish to disclose.
Sharing of your information


We may share information about you with our partners, who may share information about their products, services, and events that they feel may be of interest to you. You can unsubscribe to this at any time in your preference center in the footer of all emails or by emailing

contact@hottopics.ht

.

We may disclose your personal information, on confidential basis, to any member of our Affiliate, employees, professional advisers, consultants and/or valid representatives, in so far as reasonably necessary, and for the purposes of performing our obligations and providing you with our Services;

We may also disclose your personal information to third parties:

if we sell the ownership of our company, business or assets, or, buy any business or assets, in which case we may disclose your personal information, on confidential basis, to the prospective buyer or seller, respectively; in which case we will give the affected Users notice before any personal information is transferred (or becomes subject to a different privacy policy);

if we are under a duty to disclose your personal information in order to comply with our legal obligation, or, if required under a court order;

in order to enforce or exercise our rights (statutory, contractually or otherwise);

in order to implement our Policy and Terms of Use (such as in relation to an investigation of potential breach of our Policy and/or Terms of Use);

in order to protect the rights, property, or safety of Hot Topics Ltd, our Members, Users or the public, as required and permitted by law.

We will not sell, distribute or lease your personal information to third parties unless we have your permission or are required by law to do so.
Where we store your information


All data is securely stored within HubSpot CRM. HubSpot's product infrastructure is hosted on Amazon Web Services (AWS) in the United States East region or AWS in the Germany region.
How we use Cookies

From time to time, we may use cookies to help us improve our Website and our Services and to measure how people are using our Website. All of these are aimed at delivering to you better and more personalized Services

We would use cookies to remember and store users' settings, preferences and authentication. In particular, we use cookies in and in respect of, amongst others: newsletter subscriptions, and form submissions

Users can control the use of cookies at the individual web browser level. Disabling cookies may prevent Users from taking full advantage of the usability of our Website

To find out more about cookies, including how to see what cookies have been set and how to manage and delete them, visit the website:

http://www.allaboutcookies.org

Third Parties' Cookies

Third parties that may be hyperlinked on our Website, such as

Google Analytics

, may also use cookies, over which we have NO control or access. They are independent from and have no relation to us. Please read our Terms of Use regarding our policy on third parties' websites;

For the Website, we use

Google Analytics

to identify which pages are being used. Google Analytics is an easy and free web analysis service provided by Google Inc. ("Google"), which may generate cookies. We use this free web analysis service from Google to help us analyze data about web page traffic on our Website which in turn would enable us to provide better Services to all of our Website Users. As part of this free web analysis services, Google utilizes the data collected to track and examine the use of our Website, to prepare reports on its activities and share them with other users of Google services. Google may use the data collected to contextualize and personalize the ads of its own advertising network. You can opt out from it here

https://tools.google.com/dlpage/gaoptout?hl=en

. If you wish to learn more about Google Analytics please visit

https://analytics.google.com/analytics/web/provision/?authuser=0#provision/SignUp/

Data Retention and Deletion
We will retain your Personal Data for as long as you are subscribed to Hot Topics Ltd or as otherwise necessary to provide you the Services. We will also retain your Personal Data as necessary to comply with our legal obligations, resolve disputes, and enforce our agreements.
Where we no longer need to process your Personal Data for the purposes set out in this Privacy Policy, we will delete your Personal Data from our systems.
Where permissible, we will also delete your Personal Data upon your request. The request will be actioned within 30 days. If you have any specific requests regarding your data please email us at contact@hottopics.ht
Other Websites


Our Website may contain links to other websites of interest. These third parties' websites may have their own privacy policies, which are entirely independent from and have no relation to us.

Please read our Terms of Use carefully, which amongst others contain our policy and disclaimer in respect of these third parties' websites.

How to Contact Us
Hot Topics Ltd welcomes any questions or comments you may have regarding this Privacy Policy or its implementation. Any such questions or comments should be submitted via email to contact@hottopics.ht.
Changes to Our Privacy Policy


We reserve the rights to make changes or variations to our Privacy Policy, from time to time. Any changes to our Privacy Policy shall apply to the use of our Website from the time of publication of the revised policy on our Website. If we make material changes to the way we collect, use or disclose Personal Data, we will notify you by posting a clear prominent announcement on the Hot Topics Ltd. Website or through a direct communication with each subscriber. Your continued access to or use of the Hot Topics Ltd website following the notice of material changes to this Privacy Policy shall constitute consent to any amendments and/or modifications. Your use of the Hot Topics Ltd website is entirely voluntary, and you may discontinue use of it at any time.