Simplifying

IT
"This ease of simplicity requires fundamentally rethinking processes and how we are delivering".
In today's increasingly complex and fragmented technology landscape, organisations must deliver experiences that are reliable, secure and seamless. To achieve this, IT must bridge boundaries across an ever-multiplying array of technologies, locations, organisations, teams, people and things. And they can—with the right infrastructure strategy in place.
The

technology leaders

speaking on this panel include:
With Broadcaster and Channel 4 Presenter Keme Nzerem moderating this roundtable debate:
This roundtable was recorded at The Studio in partnership with Cisco. Click 'The Studio' to find out more.
Ready to discover more? If you liked these highlights, click the button below to watch the full roundtable debate on YouTube or listen to it on Spotify.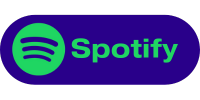 What does
simplification

mean?

For Cisco's VP of Value Proposition and Proposals, Ian Rutherford, simplification is defined in two categories: the end-user experience and the backend. When discussing the end-user category, Ian stated that he has seen a significant shift in demands and expectations of IT from the user base. In the past, it was always "IT dictating to the user".
Another crucial simplification task on Ian's mind is the back-end. "Every time we innovate, every time we bring new services, to the business or to their customers, we make it more complex", he said. He explained that, as a result of this, the IT department needs to simplify the additional applications and infrastructure, and minimise the operational component – "because that is where all the money is going".
Highlighting the change she has seen in the last 18 months, UniCredit's SVP and CDIO Joanna Pamphilis believed that expectations and experiences changed post-covid, raising the bar for her organisation. "We've been on a digital transformation journey. This topic of simplifying IT for better experiences is really at the core", she said.
In accordance with Ian's views, Joanna believes that experiences and interactions with retail banking and corporate customers need to be simplified. This simplification involves looking at the business processes, operational processes and products, covering the whole of the end-to-end experience. Joanna also put forward the idea that this challenges past traditional models and modernises the process. "This ease of simplicity requires fundamentally rethinking processes and how we are delivering".
IT
challenges

and solutions

Discussing his organisation's transformation programme, Former CTO & CIO at Covea Insurance, Graeme Howard, pinpointed the main IT challenges he experienced during the process.

"We built out a huge number of new platforms, new functionality. But we also had many legacy platforms that were far too expensive to change", he said. While he admitted that driving customer experience, hyper personalisation and data enrichment are beneficial, legacy systems can prove to be an obstacle when it comes to interfacing and updating these aspects.
Graeme encouraged leaders to work around these challenges and gave the panel his main reasoning behind this. Focusing on first impressions, he argued that the more difficult it is for a customer or internal user to log onto a system or buy an app, the more likely you are to lose people on that journey. While IT leaders can be "nimble" and quick with their transformations, Graeme warned that this comes as a risk–something insurance companies disapprove of.
How can insurance companies work around this risk while simplifying IT?
Making navigation simpler for the customer involves looking at things from their lens and perspective according to Zurich Insurance Group's CTO, Archana Jain. While she noted that traditional methods offering insurance will continue to go on, Archana put forward the question: "Can we offer [customers] insurance when they need it, as opposed to having something static forever and forever?".
Providing an example in insurance, Archana explained that should a customer wish to travel to a holiday destination, instead of going through the lengthy process of booking travel insurance for flights, hotels and car rentals, this insurance could be simplified by providing that experience through a partner with one click. "We've got to start innovating in a different area and different reach".
Transformations

, risks and legacy systems

Coming into the conversation with a "single customer view", IP Dividual's CTO Fergus Boyd, argued that this view and mobile are the keys to simplifying the journey of his organisation's high-end net worth travellers.

In order to achieve this, Fergus is replacing the organisation's current legacy systems with a single platform and single customer view. "The customer is designing their own holiday", he said. Agreeing with Fergus' approach on providing a better customer experience from a UI perspective, Archana said that behind the scenes, technology leaders need to "hide the complexity". On top of that, it is about making sure that the reliability aspect of this remains the same.

Using an operational perspective, Archana said this could mean having alerts in place to pick up on events such as server issues. On the other hand, she pointed out that as a result of the thousands of alerts being sent out, IT operations staff are experiencing alert fatigue. To solve this issue, her organisation is using AI to filter out all the unnecessary alerts and leave the ones which are the most actionable. To summarise, she said that the organisation is: "using the technology for simplifying the experience and keeping the high availability".
When it comes to banking systems, Joanna argued that: "we play a major role in the communities and in the overall global financial ecosystem". Going back to Fergus' point on "ripping" out legacy systems, she argued that legacy and mainframe systems are not all "bad", therefore technologists need to find a way for them to deliver value while co-existing. Joanna believes that the business value, case and mainframe can be balanced by using methods such as build-operate. "While it is every organisation's dream to eliminate COBOL or mainframe legacy, I think we have to be practical."
Aiming to tackle the simplification topic from a data perspective, GCB Bank's CISO, Ronald Martey argued that consolidating customer, employee and other types of data is key. He explained that this would allow technologists to run analytics on this data to gain more meaningful information on customers. "I think that goes a long way to increase or improve customer experience on digital platforms", he said.
Agreeing with the prior comments on business value, legacy systems and becoming more proactive, Ronald had one more point to add. He wants leaders to look into different elements and systems and ask themselves: "What kinds of data can I move onto the cloud that would not impact privacy and security regulations?".
---
This roundtable was in partnership with Cisco.
https://www.cisco.com/site/us/en/index.html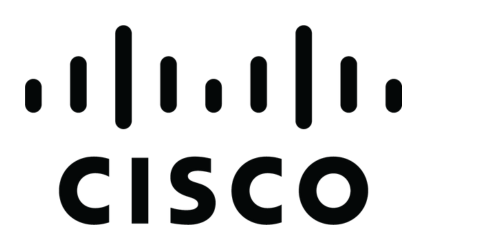 Join the community
To join the HotTopics Community and gain access to our exclusive content, events and networking opportunities simply fill in the form below.