A
sustainable

future

Discover the various approaches technology leaders are taking to drive ESG initiatives and forge a path towards a more sustainable future in "Partnering for a More Sustainable Future".

The technology C-suite holds great power and the prospect of great change.

With more organisations taking action with their ESG initiatives and policies, it is clear that leaders are starting to place sustainability at the forefront of their agenda. What remains unclear is how leaders should be executing the plan for this sustainable future. How should we understand—and agree upon—as a community, what responsibilities we hold for our teams, businesses and the wider world?
The
sustainability leaders

of this roundtable included:

With HotTopics' Editor, Peter Stojanovic, moderating:

This roundtable was recorded at The Studio in partnership with Cisco. Click 'The Studio' to find out more.
Ready to discover more? If you liked these highlights, click the button below to watch the full roundtable debate on YouTube or listen to it on Spotify.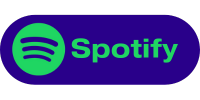 Enacting change through
ESG priorities
"We look at ESG from an iLEVEL perspective on many different areas and climate change, and greenhouse gases are only one of them".
Cisco's Global Sustainability Lead, Christian Zachriat, pointed out the many other ESG areas which need to be considered. For him, this means looking at the supply chain sustainability, working rights, digital diversity, inclusion and diversity in leadership roles – all of which belong to the organisation's ESG agenda.
Picking up on one of Christian's points about the participation of the individual in these ESG initiatives, CIO at the BMA, Carolyn Brown, recalled a conversation with the organisation's supply partner regarding the use of recycled laptops. With a starting point of 60 percent of the normal cost of a laptop, she noted that while they were slightly heavier than the standard laptops they normally use, they are trying them out. "That creates that kind of ecosystem in itself to go towards our sustainability goals", she said.
As a purpose-driven organisation, IPG Mediabrands is being pressured by clients to adopt a more sustainable stance, which means rolling out an educational programme to help leaders with their specific goals around sustainability.
CIO Laura Kendrick added onto Carolyn's point, arguing that the harder area for IT would be moving onto these eco-friendly laptops–especially when it comes to moving the cloud infrastructure. "The e-waste", is something that both leaders consider as a pain point when thinking about this particular strategy.
Coming from a healthcare background, The London Clinic's CIO, James Maunder, said: "We also occupy a very old set of buildings that were built long before ESG was a concept". While the sustainability of health is a focal point at The London Clinic, patient safety comes first for James. To help visualise this, he explained that hospitals are high consumers of carbon, with machines using a large amount of electricity.
On the other hand, James addressed some of the "quick wins" in the organisation's two-fold approach such as turning off PCs and switching lights to LED. From a long-term perspective, he considered the Clinic's strategy of digitising the hospital to reduce waste. "Can that digitisation in stripping waste out of the organisation also reduce our environmental footprint?", he said.
What to look for in a
partnership
For a medium-sized organisation with a legacy environment, James argued that The London Clinic needs the thought leadership of organisations like Cisco to challenge and inspire them to achieve those sustainability goals. Once again focusing on the patient care as the organisation's main focus, he explained that the Clinic also requires an efficient infrastructure and technology that will effectively automate business processes. On top of their 1930s building, the organisation has a legacy application architecture that we are trying to shift onto the cloud. "If we can do that in a way with partners who help us achieve that in a more environmentally sustainable way that ticks more boxes", said James.
ESG initiatives are no longer a "take it or leave it proposition" in Carolyn's view. Looking at the investment sector, she informed the panel that due diligence now requires that they comply with ESG and "go the extra mile".

James agreed with this point, saying that: "Doing nothing is no longer an option". He argued that those looking to invest in the hospital are looking to provide a "philanthropic gift". One of the top priorities on their list, he argued, includes looking at what they are doing from an ESG perspective.
As an organisation that acts for a variety of corporate organisations, Lewis Silkin's CTO, Alex Bazin, pointed out that ESG is cemented in their pitch process and supplier due diligence questionnaires. While they have a business team responsible for keeping on top of this, IT is a key part of this as well as working with suppliers across ESG and carbon emissions.
Adding onto this, Laura has found that with "big clients", technology leaders cannot get through the first phase of the pitch process unless the organisation can demonstrate their ESG values. "18 months ago, that probably wouldn't have been that critical", she said.
Preparing for a
sustainable

future

Moderator Peter Stojanovic asked Alex what factors he thinks about when considering who he is working alongside.

"Scope three emissions has been really interesting", said Alex. Last year the organisation undertook a project to measure their scope three emissions; most of this has stemmed from their supply chain. Upon looking into the supply chain, Alex and his team found that some partners know a detailed level of what each part of their supply chain is creating, providing them with a complete view of their scope three emissions.
The downside is that other partners, specifically the consulting side, are not on the same page. "I understand it's more difficult for them. But a lot of our partners on that side have struggled", he said. A major learning point that Alex took from this was to ask suppliers about their ESG capabilities before engaging with them.
On a similar journey when it comes to scope three emissions in data, tracking and metrics, having accessibility to this has been the key to driving her organisation's sustainability policies. "It's very difficult to achieve goals unless you've got the data and you're setting yourself clear targets", she said. Whether you are in IT, technology or marketing, Laura believes that everyone has a role to play when it comes to understanding how those sustainable goals can be incorporated into their deliverables.
---
This roundtable was in partnership with Cisco.
https://www.cisco.com/site/us/en/index.html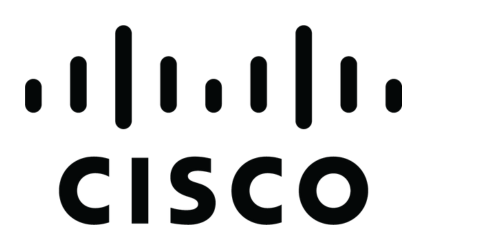 Join the community
To join the HotTopics Community and gain access to our exclusive content, events and networking opportunities simply fill in the form below.