Business
innovation
Discover how IT leaders navigate the challenges of driving business innovation while balancing operational efficiency, cost reduction and security.
IT leaders are expected to take a proactive role in supporting the organisation's digitisation efforts by providing the technology platforms that both enable and power innovation.
With a greater need for IT leaders to reduce complexity and costs, strengthen security and improve customer experience, delivering the agility and speed to enable innovation has been given a new place in the list of priorities. What types of innovations are IT leaders enabling through technology and what capabilities are most valued for supporting innovation?
Insights from our
business innovation

speakers included:

With Doug Drinkwater, Director of Strategy at HotTopics, moderating this roundtable debate:

This roundtable was recorded at The Studio in partnership with Cisco. Click 'The Studio' to find out more.
Ready to discover more? If you liked these highlights, click the button below to watch the full roundtable debate on YouTube or listen to it on Spotify.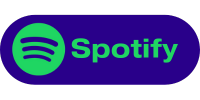 Definitions of
innovation
Moderator Doug Drinkwater asked the panellists: "What does innovation, in simple terms, mean to you?".
Depending on the team he is working with, Global IT Director at Stantec, Dave Roberts, focuses on disruptive innovation. This means creating new products and services as part of the company's digital products and solutions for clients. In other cases, it could be about sustaining and nurturing the innovation that is present, looking at new ways to improve efficiency. "It really depends on which lens you're looking through", he added.
For Thomas Naylor, CIO, Enablement Ltd, business innovation is about delivering change for the better. In an example, he recalled the Wright brothers who "tinkered in their bike shop until they were actually able to create powered flight". In response to Doug's question, Thomas said that innovation "metaphorically and literally" helps the business take flight.
Approaching this from an IT perspective, Cisco's Vice President for Value Proposition and Proposals, Ian Rutherford, commented that innovation is here to stay. To support his answer, he recalled statistics from his company, with over 80 percent of customers stating that digital disruption is part of their business.
Producing an example of innovation from an IT perspective for the customer-facing side of the business, Ian talked about the idea of using video collaboration to bring a mortgage advisor to the customer. "There's also an innovation piece that sits right underneath how it operates day to day", he said. This involves taking a look at the organisation's "complex application environments" and making sure that the customer experience is always seamless.
Business innovation and
influence
"In many organisations, we take more of a holistic view of technology", said Dave.
Business experience teams and innovation groups within the organisation are working together as part of the same "ecosystem". Dave wants to bring together these subject matter experts within the organisation and use cutting-edge technology to enable innovation. While they have different agendas, he explained, they are all driving innovation in their own ways.
Ian has observed that the majority of the IT organisation at Cisco tends to be operations-oriented. Tasks such as application maintenance and running the infrastructure are the two main factors in this, forming a "big slice" of the overall spend of the organisation. Bringing a sharp focus to all things operational in IT, Ian argued that that talent does not "naturally lend itself to innovation". The question he believes should be asked is: how do you influence people to become more business-relevant?
Expressing his thoughts on technology as an enabler in business innovation, Thomas believes that IT is at the heart of innovation. This innovation is then enabled from within the organisation, becoming the core of what it does. Rather than referring to IT people as "plumbers", Thomas argued that their definition of "business as usual" can transform the ability of the business to innovate by providing a seamless IT service and, in turn, enabling it to outperform the competition.
Change and
investment
In order to let innovation take its course, Thomas explained that leaders need to identify the change that needs to happen within an organisation. One important aspect of change he focused on was managing culture. Without the proper training and providing IT with the complete picture of their journey, leaders will not be able to succeed.
The solution Thomas provided involved being polite and empowering the team to express their opinions, challenging decisions where necessary, in order to create an element of direction. In doing this, "You create an environment where people actually enjoy coming into the office every day." Creating this environment and opportunities where people understand the benefits of investing in innovation is something that Dave wants to push. Getting the story across and setting aside a piece of the budget for innovation in IT is a matter of importance from his standpoint.
Also fixated on the importance of investment, Ian addressed assumptions about the IT function. While it is true that IT can afford to innovate and invest in the talent required, the majority of that investment goes towards the operational side. Drawing from a CIO perspective, Ian advised that technology leaders should rethink the ways in which they utilise that investment, particularly when it comes supplying IT operations with the majority of the funding.
Going back to Dave's point on the story, Thomas explained that there is a beginning, middle and end. "The end of the story is about the vision, the ROI and the actual return", he said. Also outlining this from a CIO and Board level perspective, he argued that as your track record grows, so does your authority and leverage as a result.
Rather than having the innovative side of IT working behind the scenes in a silo, it would have the ability to unite the IT function. "That's when it actually delivers properly to the business".
---
This roundtable was in partnership with Cisco.
https://www.cisco.com/site/us/en/index.html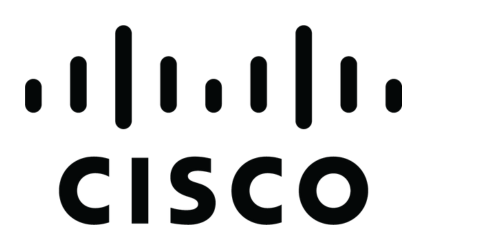 Join the community
To join the HotTopics Community and gain access to our exclusive content, events and networking opportunities simply fill in the form below.