Cloud
operating

models

With organisations wanting increased agility, productivity and collaboration, how can cloud operating models help C-suite leaders and their teams?

Many organisations now look to the cloud for greater business agility and improved user experience. At the same time, many want to apply the key attributes of cloud operations and associated benefits such as automation, shared services and DevOps tools and processes, to improve the operation of their infrastructures.

The key question today is: How can this be achieved?
Our
cloud technology

expert panellists include:

With Mark Chillingworth moderating this roundtable debate:

This roundtable was recorded at The Studio in partnership with Cisco. Click 'The Studio' to find out more.
Ready to discover more? If you liked these highlights, click the button below to watch the full roundtable debate on YouTube or listen to it on Spotify.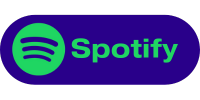 Embracing
the cloud
"Whenever you think about cloud, you always make regulators a little bit nervous".
Speaking about his organisation's current operating model, Sandeep Pandey, Group CTO at FWD Group, told the panel of the importance of engaging with regulators when it comes to the cloud. Going back to the operating model example in his organisation, Sandeep got rid of the idea of an infrastructure team, creating a "cloud team" in its place. In order to achieve this, the group created cloud centres of excellence.
Another way to ensure you embrace the potential of the cloud is by communicating this as a business strategy, rather than a technology strategy, to the Board. To further assert the importance of adopting cloud technologies, Sandeep recalled statistics showing a 78 percent jump of purchases and board approval of cloud adoption.
Cancer Research's Head of Engineering and Data, Andrei Adler, agreed that what technology functions need to be doing is leverage the "latest developments", such as cloud operating models.
Putting things into perspective, Andrei explained that Cancer Research underwent a major restructuring in 2021, leaving the organisation more product-centric. The cloud operating model being used is designed to work with the product and the multidisciplinary teams managing this.
"This allowed us to make progress much quicker", he said, reporting that the organisation noticed a big improvement in employee engagement scores.
Different
dynamics
For Mars Pet Nutrition, the shift to the cloud has been happening for many years according to VP and Global CIO Amitabh Apte. While other organisations are all about technology and the cloud, "the business does not care".
As a CPG business, Amitabh explained that the only process Mars is concerned about is how quickly they can bring a product to the market. He argued that, "the maturity has changed, automation tool sets have changed and people's job descriptions have changed". To anyone looking outside the business, however, it seemed as though nothing had changed.
In agreement with Amitabh, CIO Robert Sheelsey noted that the technology function does not talk about cloud within Wrench's business stakeholder community. In the process of implementing a cloud framework, Robert reflected that it has created an "interesting dynamic" for Wrench Group. From the moment the company was established, they decided to set up their infrastructure in the cloud. While not doing anything differently, Robert argued that the company has become significantly more acquisitive and formed an "ecosystem of partnerships".
With on-premise platforms and infrastructure, more and more capabilities are being borne out of the cloud for Cisco, according to their SE Director EMEAR, Paul Curnock. This is due to the appeal of flexible linear scalability. Paul said the most important question now is, how can they disrupt the business and bring cloud capabilities to customers while conducting this in a sympathetic way?
There are several aspects to consider when bringing in the cloud such as security and scalability. Paul wants to bring together various cloud environments and form one cohesive cloud to solve this problem. "At the end of the day, we're not looking for a particular cloud, it's to provide the best tool to the customer", he said.
Future
accelerations
For Paul, observability is one of the future accelerations he expects to see happening within his organisation. This includes the ability to make informed decisions based on the data generated.
With the first stage of this approach being human intervention, Paul hopes that this will be transferred to a fully automated system. At the same time, this process will drive operational efficiency. With security at the forefront of this observability and future automation, Paul argued that leaders "need to secure those transactions".
What does the future hold for Mars Pet Nutrition?
Amitabh argued that leadership, the Board and customers want the business to become digital first. With the organisation offering a full range of services ranging from product manufacturing to shipping, becoming a digital-first business would simplify those processes. "I can't even imagine how we would actually cater to those supply chain challenges using the yester years technology", he said.
"We've been playing that tune for a number of years since we launched our digital strategy", said Robert Sheesley. Discussing the operational nature of his relationship with the company's CMO, they tend to favour discussing business value and benefits. His analysis was that the more maturity they gain through cloud operating models, the capability operating model is better supported as a result.
One key objective Robert focused on was the need for Wrench Group to satisfy their "appetite for innovation" by creating what he called "seamless borderless handshakes" with new platforms. He established that the organisation's whole lifecycle is summarised in the phrase: stabilise, optimise, transform and disrupt. Utilising cloud operating models will allow them to begin their disruption phase within business operations.
"I think the future is customers". Sandeep considered that customers will expect complete transparency from organisations in the near future. In his words, gone are the days where customers purchase a product and leave it at that. The technology leader's ability to give them that transparency throughout the entire process is what he considers to be the "future".
So, what exactly do leaders need to be transparent about? Sandeep believes that the customer will demand operational resilience, asking how and where their data is stored. Moving onto ESG and data centres, he argued that the KPIs of the future will be measured based on the company's net zero efforts. "What are you doing really to reduce your whole carbon footprint?".
---
This roundtable was in partnership with Cisco.
https://www.cisco.com/site/us/en/index.html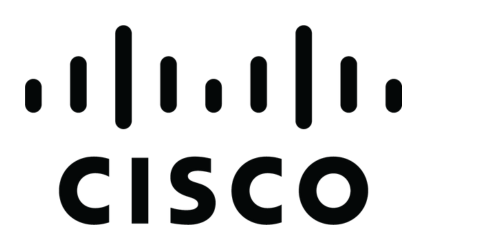 Join the community
To join the HotTopics Community and gain access to our exclusive content, events and networking opportunities simply fill in the form below.