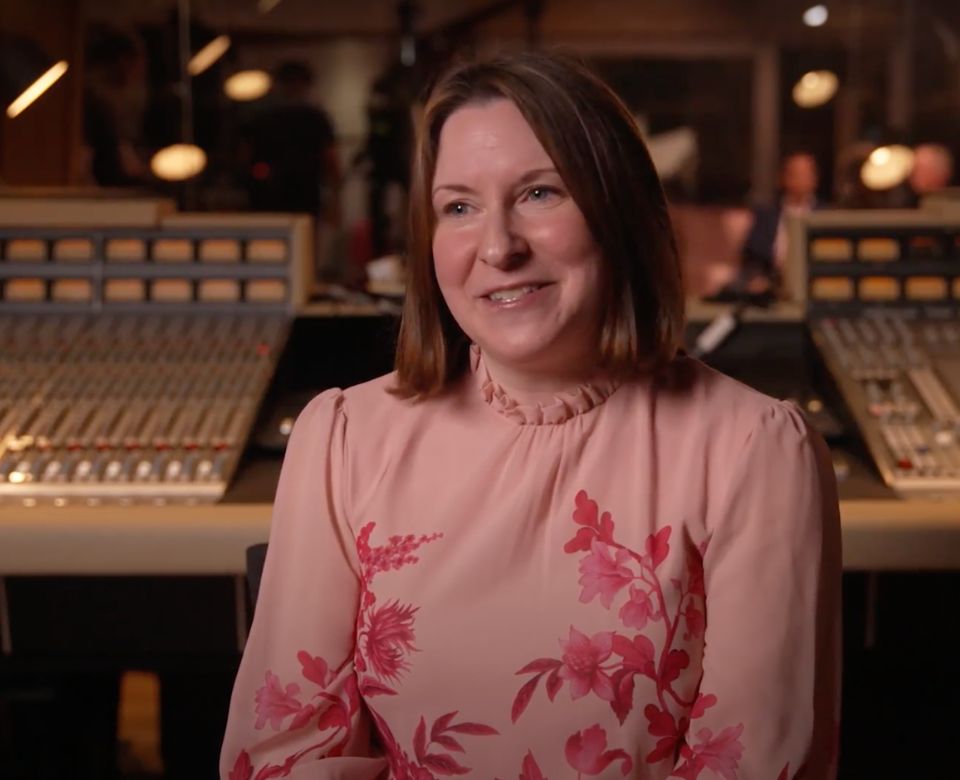 Leader's Profile: Avril Chester, Royal Pharmaceutical Society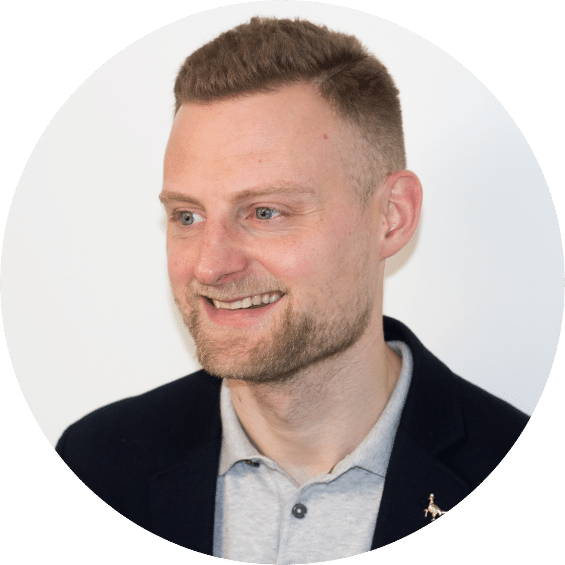 Watch now:

Interview with Avril Chester, CTO, Royal Pharmaceutical Society
The CTO at Royal Pharmaceutical Society, and driving force behind Cancer Central, tech-leader-turned-charity-founder Avril Chester contemplates embracing change, challenging yourself and the need to increase the number of women in technology.
As a technology leader, author, podcast host and the founder of cancer non-profit Cancer Central, Avril Chester has an insatiable appetite for change.
"When I was going through my career, I have loved doing change," she told HotTopics at The Studio. "How can we advance something? What can we do next? What does that mean?
"I'm not very good at…. and I am probably not interested in…. sitting there, ticking things along," she said.
"So at every junction where we delivered something, I was always straight up: what's next?"
Watch the interview highlights with Avril Chester below:
Stretching yourself as a
CTO
Not all organisations can or want to keep up with this pace, however. Some are bound by inertia, market pressures or regulation, others budgetary constraints, resource shortages and, perhaps historically, even an inherent distrust of IT departments.
Chester says she's always wanted to "stretch" herself, taking on new responsibilities and challenges - even if that takes her to new roles and organisations.
"I'm happiest when I'm stretched and pushing things and changing things and exploring things….rather than staying at a company for 10 to 20 years," she said.
This has brought up questions on why Chester, now CTO at the Royal Pharmaceutical Society and previously of the same position at RIBA, the professional body for architects, has kept "hopping around". It's something which she disagrees with.
"Actually, I don't hop around," says Chester, who's route to becoming a CTO followed a 20 year career in programme and project management roles, primarily in financial services, before working more recently for professional trades bodies.
"I am bringing all these different facets of how change worked, how it didn't work in different environments and that's what creates the richness of my experience".
Taking on new
roles, risks and team cultures
Chester joined the RPS, the professional membership body for pharmacists and pharmacy students, in March 2022. Previously, she had been the CTO at the Royal Institute of British Architects, where her role involved, among the day-to-day activities, leading RIBA's efforts to tackle the carbon footprint and the overall sustainability of technology – an initiative which would later lead her to form the Tech Carbon Impact.com Wiki directory.
As the CTO at RPS, Chester is accountable for the development and implementation of the RPS technology and digital strategy, and responsible for executive leadership of all technology functions, including technical architecture, software development, operations and product delivery.
Chester, who reports into Chief Executive, Paul Bennett, and joined the Society's Executive team in June, compares the difference between the trade bodies; on the one side, RPS is focused on medicine information and how that information is consumed and used within the health sector, while on the other it is looking to enhance education and membership for pharmacies and pharmaceutical scientists.
"It's now about the strategy - how we move forward in a changing landscape in healthcare and how do we create a digital experience that's right for consuming information or connecting."
"What we talk about needs to be more factual and evidence-based compared to the dream and showcasing on this side", she said, comparing the two different team cultures of RPS and RIBA.
Going more in-depth when describing the arts and sciences, Chester asserted that healthcare is far more evidence-based.
"I want [the team] to scrutinise the details, I want to make sure it's right – but at the same time there comes a point where we're into the minutia".
The birth of
Cancer Central
Chester cites the launch of Cancer Central, the cancer charity platform, as one of the biggest accomplishments of her career so far.
She started Cancer Central, having experienced frustration finding the relevant information when she was diagnosed with breast cancer in her 30s. The question burning at the back
of her mind at the time was: How do we better connect people and bring information to them?
"Through my own cancer experience, I thought, as a technologist I could search, alas not," she tells HotTopics.
"I wanted to find a wig shop near me," she said. "I was off work so thought 'let's go out, try chemo hats on and have lunch'. So I used a famous search engine, after two hours of internet results or results coming back from USA – however explicit I was being on my location – I couldn't find a shop near me.
"You sometimes don't know the search term as you don't know what is out there or available.
"This is where it started. How do we better connect people to information, products and services that already exist in time of need?"
Starting out as a community-interest charity, Cancer Central brings together groups, resources and services for those suffering with cancer, and those caring for them.
A key component of the platform has been "digital employee", Ave, which uses conversational search methods, to find support organisations, products and services for cancer patients and their carers.
Since its launch, in October 2018, Chester says the charity has benefitted from over 70,000 donated hours, along with volunteer work conducted by 250 individuals and around 50 organisations.
"Our dreams now are to become the go-to place to find cancer information and support".
A CTO's 2024 priorities:
New strategies, more women in tech
As Chester looks forward to 2024, this CTO has priorities on various fronts.
At RPS, she's working on two technology strategies; to transform the medicine information Pharmaceutical Press has in publications such as BNF, Martindale and Stockley into a data platform where content is stored and accessed in a 'flexible, more granular form'.
The second strategy is to assess future opportunities for the digital experience for the body's members; pharmacists and pharmaceutical scientists.

Recruitment is also on her lengthy to-do list, which brings her pet peeve; a lack of women in technology, along with women technologists who don't necessarily see themselves as such.
Why is this?
"The first answer that comes back is I can't code. I'm not a software developer". Going against this view, Chester said that there is a "big piece" here when it comes to talent and attraction.
Playing with the idea that technology is the most diverse skill set, she argues that people need to be more confident in saying they are technologists and switching careers.
With this in mind, her priorities include rethinking her strategies and recruiting the right talent.
The main question at the back of her mind is: How can I appeal to those of more diverse richness of backgrounds and experience to come into the team? Then comes the delivering component - while it is useful to have a strategy in place, it needs to make a difference and be effectively delivered.
"There's always a bit of bruises and a bit of ups and downs and but you know, that's the excitement of it", she says.
"There's so much more still to accomplish."
Quick-fire
Q&A:
Dream job growing up? I wanted to be a dancer
What keeps you up at night? Finding more hours in the day
What excites you about the next 12 months? Starting to deliver against the new strategies
What do you do outside of work? Cancer Central
Best advice you've ever received? Don't compare
---
Leader's Profile interview: Check out our line-up of HotTopics
Leader's Corner

and

Profile Interviews

.

HotTopics produces interviews with a diverse array of leaders, C-suite marketing and technology leaders. These take place in-person during our much-anticipated flagship event, The Studio, and virtually with leaders based all over the world. Learn more about what makes these leaders tick, and their experiences and expertise that have supported them in their careers so far.
Join the community
To join the HotTopics Community and gain access to our exclusive content, events and networking opportunities simply fill in the form below.