The beautiful games are about to meet the investors, innovators and sports tech leaders, so be prepared for rapid change to your sporting, fitness and platform experiences.
The pace of innovation that technology can provide is now well known.
There is scarcely an industry that isn't facing disruption and evolution due to technological advancement.
The benefits aren't just reserved for investors and business owners either, as the general public now see technology as a way to make their lives easier and more efficient.
So it comes to no surprise that sport, one of the biggest industries globally, is finding ways of integrating technology to improve the experience of fans and athletes alike.
Wearables, virtual reality and live-streaming are behind the evolution of sport and its methods of engaging fans.
The landscape and its consumers are primed for change, but who will lead the charge?
Hot Topics takes a look at 25 of the most exciting sports tech companies and their leaders, initiating change for the benefits of the fans, the players and the game.
PERFORMANCE
Sports tech Leader: Stephane Marceau, Company: Omsignal -
OMsignal is "apparel that continuously tracks your biometrics to help you connect to a fitter, healthier, happier you."
CEO and co-founder Stephane Marceau and team have created a product with embedded sensors in the apparel to monitor your heart rate, breathing and activity while the Omsignal app displays your data in real-time on your mobile phone.
Very smart, and with around $11million of funds raised, the Canadian company can focus on further developing the technology to accompany its attire.
Sports tech leader

: Chen Shachar, Company: Playsight/ SmartCourt -

PlaySight is a pioneer in the emerging market of affordable, consumer sports analytics systems and co-founder Chen Shachar and team created their new tennis arm SmartCourt now its raised around $5million in funding rounds.

Tennis stars Novak Djokovic and Billie Jean King are among investors who recently contributed $3.5 million for the global launch of Israeli SmartCourt, a tennis-analytic system designed to measure and record playing performance.

SmartCourt provides 3D tactical, game management, information and holistic real-time statistics for tennis players to improve their skills.

It also enhances the overall tennis-playing experience by making it digitally interactive and sharable via social media outlets.
Sports tech leader

: James Farr, Company; Zepp Labs, Inc. -

Zepp and CEO James Farr unites technology and sport to accumulate swing data in golf, tennis, and baseball, ultimately enhancing athletes' performance.

This startup uses 3-D motion technology to produce data and communicate it real-time in a meaningful way with Bluetooth activation and also raised $15 million in new VC funding to get up and running.

Zepp is primarily producing revenue through hardware sales, but the door is quickly opening for long-term investors; the company is focused on several things from developing new products to marketing their brand worldwide.

Strava uses technology to make exercising a more interactive activity.

Strava targets intense exercisers—those who work out several times a week—and is mainly focused on cyclists and extreme athletes, which makes sense as the inspiration behind Strava was an online cycling club.

Michael Horvath and some friends were part of an online cycling club that allowed Horvath and friends to share rides and workouts despite living hundreds or thousands of miles away and by using that basic idea, a small network of riders blossomed into a worldwide network of competitive social fitness gurus.

Strava has raised more than $35 million from investors and its income stream comes from customers subscribing to premium services and Hovarth is now wanting to introduce a multiple language feature to facilitate a more global network.
Sports tech leader

: Jason Jacobs, Company: RunKeeper -

RunKeeper is one of the largest, global mobile fitness platforms, with over 36m users and connected with over 100 third party devices & services.

"RunKeeper is a fitness technology company that packs the benefits of a personal trainer into the convenience of a smartphone".

It's not a new company by any means: it was founded in 2008 by Jason Jacobs, who was looking for a smarter, more social and fun way to train for his first marathon but since conception has millions of downloads from around the world.

Over the years the company have responded to the increasing amounts of startups threatening to innovate their space and the app is now linked to corporate wellness programs, rewards and games.
Sports tech leader

: James Park, Company: Fitbit -

Fitbit inspires people to exercise more, eat better and live healthier lifestyles.

By automating the collection of health data and providing a motivating and entertaining user interface the Fitbit has almost becomes synonymous with smart fitness.

Funding rounds total $66m and the money has been driven into new research and wearable tech.

The company is developing an ultra-compact wireless wearable sensor, called the Fitbit Tracker, that automatically tracks data about a person's activities, such as calories burned, sleep quality, steps and distance.
FAN PERSONALISATION
Sports tech leader

: Adir Zimerman, Company: Screemo -

Screemo and its CEO Adir Zimerman gives fans the opportunity to interact directly with advertisements at sporting events like basketball games, using their smartphones.

The technology enables event sponsors of all kinds to quickly set up mass participatory events for sporting event attendees like engaging trivia games and competitions for prizes.

Screemo has already worked with and at McDonald's Pong event in Sweden in 2011. The fast food giant ran an interactive game that pitted players against each other, with all of the Pong action displayed on a giant billboard. Passersbys logged into an app developed by McDonald's, and winners were awarded coupons for free food items, like desserts.
Sports tech leader

: Hossein Kash, Company: Fancred -

Founded in August 2012 by Hossein Kash Razzaghi, Jeremy Merle, Craig Johnson, and Michael Pan, Fancred has a mission to unite the world's sports fans by creating a new way to consume sports information and how that interacts with fans and members of their community.

Essentially Fancred is an app that helps fans capture their favourite sports moments and raised $3m in seed funding last year to get one step closer to their vision.
Sports tech leader

: Russell D'Souza, Company: SeatGeek -

After raising $103m from over 30 investors Russel D'Souza and his co-founders are allowed to sit pretty over their ticket aggregator site SeatGeek.

SeatGeek is a ticket search engine and aggregates ticket listings for live sports - as well as concerts, and theatre events - and presents them to consumers within a very artistic user interface.

SeatGeek focuses on data mainly and so its data engine is geared towards helping consumers identify the best ticket deals. The site has a feature called Deal Score that assigns a 0-100 metric to all listed tickets in order to get a sense of the relative value of tickets for a specific event or set of similar events.

SeatGeek also offers its consumers an event discovery tool through its Columbus event calendar and Spotify applications, which take into account user preferences and favourite teams and artists in order to generate accurate recommendations of upcoming local events that match a user's tastes and preferences.
Sports tech leader

: James Yoder, Company: Chat Sports -

Chat Sports is a San Francisco startup looking to solve the information overload of sports news whilst also providing sports fans an outlet to create UGC and connect.

Launched in public beta in 2011, the startup has been building a sports-news recommendation engine to deliver the best sports content for each team, curating a dedicated 'daily sports page' for them.
Sports tech leader

: Oren H. Yogev, Company: Replay technologies -

Oren Yogev, CEO and co-founder of Replay Technologies, is actually an Eletro-optical physicist but him and his company are one of the teams behind the next push for an evolution of video content.

The opportunities for sports as a market to benefit from this are obvious and Replay have understood this

"We believe that ultimately the way we experience visual recording of reality as moving media, from sports to news to film, will be freed from the constraints of a physical camera, thus raising the storytelling possibilities and the user immersion experience to whole new levels."
Sports tech leader

: Brad Griffith, Company: Gametime -

Gametime is the mobile app to get your last minute tickets straight to your phone after algorithmically selecting ones with the best value from founder Brad Griffith.

Digital ticketing is becoming a huge trend as its advantages of being more transferrable, dynamic and more of an efficient system which stadiums in particular have been wanting.

Gametime raised a total of $13 million in funding reflecting market confidence in its service.
COACHING & TRAINING
Sports tech leader

: Brain Kaiser, Company: Hudl -

Brian Kaiser, co founder, and Hudle raised around $72 million in a series B level round in April 2015.

Hudl is a platform and software that provides video analysis and coaching tools for sports teams. It enables coaches to upload footage of games, practices, and opponents, break the video down, add telestrations, voice clips, text feedback, and deliver the video and coaching notes to their athletes.

It also allows athletes to build highlight reels and promote themselves to recruiters.

Hudle now serves over 13,000 high schools, 80 percent of Div I colleges, over 80 percent of Div II/Div III/NAIA/Juco colleges, 10 NFL teams, 2 NBA teams, and 8 NHL teams and over 2500 youth teams across 20 different sports.
Sports tech leader

: Neil Harmsworth, Company: payasugym -

PayasUgym is an online and mobile aggregator of gym services providing flexible pay as you grab access to more than 1,700 sites across the UK.

Access to gyms is sold online or through mobile apps and customers receive a discount to the published day rate. The site currently has more than 650,000 page visits each month to identify gyms by location, by the services offered or by price points.

Harmsworth successfully led several funding rounds now totalling $6m.
Sports tech leader

: Aron Day , Company: Soccerbrain -

SoccerBrain provides coach education for football clubs, coaches & players. Every week, SoccerBrain sends you four videos targeted to your team's age and skill level. Providing a structure to follow giving you a professional practice for your team. Our videos are concise & professional. Designed to be easy-to-use reference in your pocket. Its simple, its proven and effective.
SPORT SPECIFIC
Sports tech leader

: Daniel Morgan, Company: swimio -

Daniel Morgan's London-based startup is still in beta form but they have the aim of creating the ultimate experience for swimmers in and out the pool and have worked with many of the world's best known brands like Speedo.

Last year they launched a suite of 6 swimming apps for smart watches - on the basis that runners aren't the only people to have fun with tech. IO1, 2 and 3.

The software will give you feedback while you swim and record your swim and your swimming data directly improves the product so expect to see it get better quickly. The beta does it affect its accuracy at the moment however but the swimio's portfolio of smart connected swimming wear is already impressive,
Sports tech leader

: Guy Aharon, Company: Motionize -

Guy Aharon and his team make for an interesting group to lead Motionize.

A passionate team of software and biomechanical engineers, together with product designers, coders and even an Olympic sprint canoe athlete, partnered up in 2012 to bring cutting edge technology to the world of paddlesport.

Granted, it's niche. But running isn't the only sport that can be improved by technology.

Kayakers are given a world class personal coach that goes with them every time they head out onto the water. Like most sports, paddlesport—kayaking, Canoe Sprinting, Rowing, SUP— is all about technique and Motionize's advanced algorithm provides Real Time feedback to train healthier, increase motivation and make paddlesport accessible.

The system is made up of three components: a waterproof iPhone case and a cradle so users can easily connect it their kayak; a small sensor that attaches to the paddle and tracks the user's paddling motion; and an app to display, track, and monitor all of their activities and display training advice.
Sports tech leader

:

Brian

Sigafoos, Company: Playpass -

Brian Sigafoos's Playpass allows players to find and play sports nearby. It's marketed to all age groups and all levels of play: from local camps to leagues and tournaments in around 30 sports.

For sports organisers, Playpass offers EasySignup and PlayerFinder which are powerful tools to manage and grow player registrations.

Playpass want to become to dominate the non-pro US sports market which contributes $106bn to the economy last year with around 71m participants.
PLATFORMS
Sports tech leader

: Mike Gardiner Company: Lime Rocket -


Co-founder Gretchen Armitage has launched Lime Rocket with the aim to connect audiences to live games via their smartphones.

"We turn SmartPhones into brandable & social remote controls so that users can play social games and interact with Smart TVs, Digital Signage & Projections in social venues."

Lime Rocket have an opportunity to create a new social experience in a world where being you can be live at an event...without even being there physically.
Sports tech leader

: Nigel Eccles, Company: FanDuel -

Nigel Eccles, one of five founders of FanDuel, has now created one of the largest one-day fantasy sports platforms.

FanDuel has raised $275 million, bringing the New York-based company's total VC funding to $363 million and claims more than 1 million paid active users.

The stats are impressive: 20 000+ leagues open every day with over $10m in real cash prizes every week all with instant payouts.

The company is also growing rapidly with paid active users growing 300% from the same period last year and FanDuel also won the 2015 Webby Awards for Mobile Sites and Apps - Sport (handheld device).
Sports tech leader

: Simon Davies, Company: Yakatak

Yakatak is a mobile companion for passionate sports fans. It puts comprehensive information and instant communication with friends/rivals at the fan's fingertips.

Led by Simon Davies, who previously sold Snaptu to Facebook in 2011, the app uses global messaging technology to bring sports conversations to life.
Sports tech leader

: Simon Denyer, Company: Perform Sports Media -

Perform Sports Media is a leading digital media company with a perspective on how to commercialise sports content across digital platforms and engage with mass audiences globally.

Denyer and his team see themselves as the complete sports content provider: collect, produce, package and distribute data, editorial and video for professional sports competitions around the world. This enables customers in digital media, broadcasting and bookmaking to create experiences that engage their fans and drive their revenues

At the heart of Perform's powerful technology solution is the Content Management Platform which provides the foundation to over 100 of the leading online and mobile platforms in sport and has also dipped toes in brand partnerships by producing PUMA's kit launch for London football team Arsenal.
Sports tech leader

: Daniel Paronetto, Company: fanfuel -

Daniel Paronetto and Luciano Guasso both founded sports sponsorship platform FanFuel.

The premise allows brands to easily search for athletes, secure sponsorship deals and measure their return on investment while also helping athletes understand their marketing potential.

But their underlying mission is to help amateur, semi-pro and professional athletes secure sponsorship deals and progress their sporting careers. FanFuel alos helps brands spend their marketing budget more efficiently and also helps them save time when reviewing proposals and generating ROI reports.
Sports tech leader

: Warren Packard, Company: Thuuz Sports -

Palo Alto-based Thuuz, is known as the "Pandora of sports."

Thuuz monitors a wide range of live sporting events to let fans know what they should be watching -the underlying metric behind Thuuz's recommendations is game ratings, which take into account "everything from a no-hitter in the 4th inning to a 2-minute drill in the fourth quarter."

Thuuz landed $4.2 million in their first round of outside funding and have been growing ever since and

as the number of 24-hour sports networks expands, fans can have unlimited viewing options - the difference being that Thuzz is a personal tool rather than a general guide.
Sports tech leader

: Tucker Kain, Company: Dodgers Accelerator -

LA Dodgers has started a 12 week program in partnership with R/GA that will start looking for startups at the intersection of sports, technology and entertainment. Which sounds vague, but the purpose is to encourage a range of profiles to the network.

Now they're looking to position themselves at the forefront of sports tech innovation through the accelerator program; which Dodgers CFO Tucker Kain says the club decided to launch after noticing an influx of capital and activity in the space.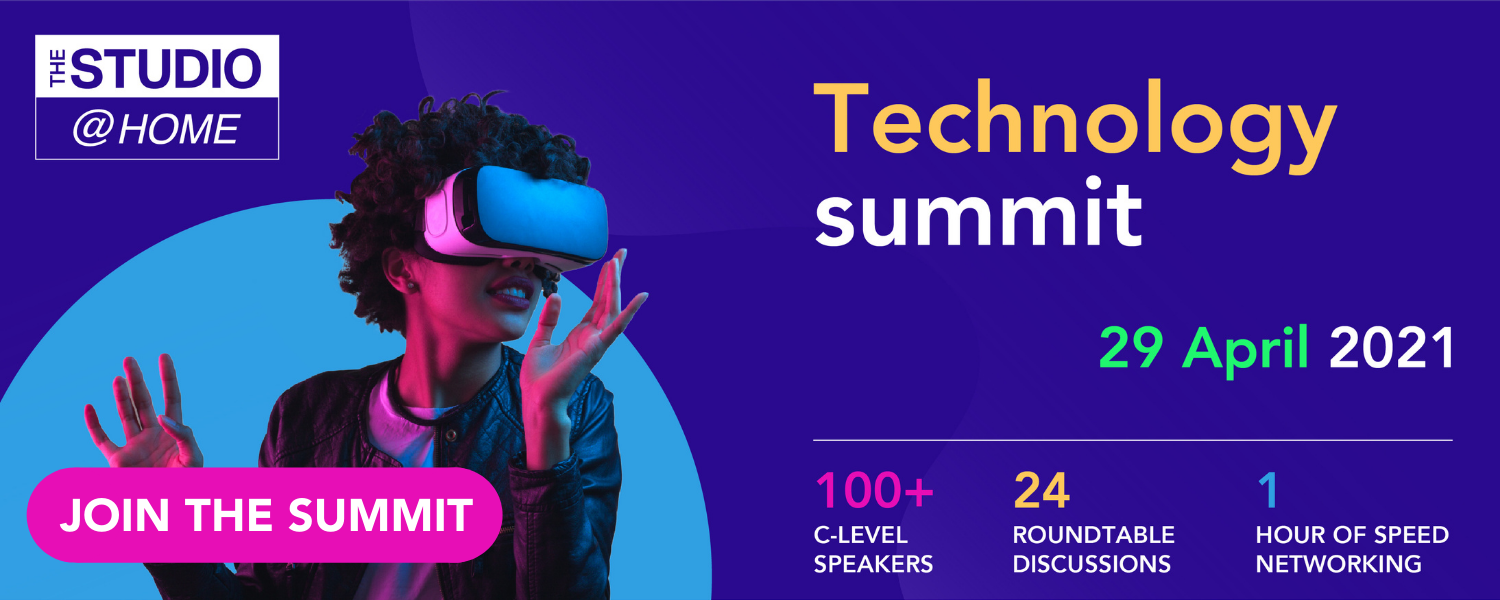 Join the community
To join the HotTopics Community and gain access to our exclusive content, events and networking opportunities simply fill in the form below.