Exclusive event:

Decoding AI in the era of infinite intelligence at

Churchill War Rooms
Exclusive gathering

in Partnership with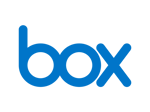 As business leaders face unprecedented opportunities and challenges with Generative AI, understanding its scope becomes indispensable for our data – and ambitions for an AI future.
Event Details

:
Join HotTopics and Box as we decode the real essence of AI in today's dynamic landscape.
Date: Thursday, 25th January 2024
Time: 9 am - 12.00 pm GMT
Venue: Churchill War Rooms, London
Agenda:
08.45 am: Arrival
09.00 am: Breakfast buffet and networking
10.00 am: Decoding AI in the Era of Infinite Intelligence panel discussion
11.00 am: Understanding AI in Practice keynote
11.30 am: Q&A and networking
12.00 pm: Coffee and close
12:15 pm: Optional VIP Tour


Who can attend?
UK-based CIOs, CTOs, CISOs, IT directors and Chief Architects are invited to attend this event.
Why Attend?
The Churchill War Rooms, rich with the tales of a second world war which saw the advent of code-breaking and machine intelligence, serves as the ideal backdrop for our discussion on AI's untapped potential. As we stand at the nexus of infinite intelligence, the event promises to deliver a symposium of thoughts and ideas for today's leading technology executives.
Speakers:
Ben Kus, Chief Technology Officer, Box
Diana Kennedy, Chief Technology Officer, Bupa
Mike Hill, Chief Digital Information Officer, Cabinet Office
Nick Wright, Chief Information Officer, Bonnier Books UK
Doug Drinkwater, Director of Strategy, Editor, HotTopics
About the Speakers:


Here's what you can expect:
Unlocking AI's Potential: Delve into discussions about how businesses can unlock value from artificial intelligence, from delivering new insights and optimised workflows through to improved risk management and security.
Debate & Discussion: Decode the value of AI in the era of infinite intelligence, and fine-tune your strategy for the future of work.
Networking: Engage in meaningful conversations with your peers over breakfast, all while soaking in the ambiance of the historic Churchill War Rooms.
VIP Tour: Take a guided tour of the venue, and immerse yourself in stories from an era gone by, drawing parallels to today's technological advancements.
Decoding AI in the era of infinite intelligence
In Partnership with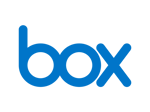 Apply to join us
Join the community
To join the HotTopics Community and gain access to our exclusive content, events and networking opportunities simply fill in the form below.