From US Marine to CIO...
Robert Sheesley, CIO, Wrench Group
Wrench Group CIO Robert Sheesley attributes a successful, 30-year career in technology to a focus on people and humble beginnings in the US Marines.
Robert Sheesley is not your typical technology leader. In August 1987, long before he set foot in the information technology industry, Sheesley started out as a United States Marine, serving with the 1st Battalion/24th Marines in Operation Desert Storm, the military operation which saw the U.S and its allies expel Iraqi forces from Kuwait.
It was an experience which shaped not only how Sheesley would go onto build technology teams, but also establish three leadership traits which would stay with him through the course of his career: a need to know your people, to identify their strengths and ensure a 'universal understanding of desired outcomes'.
"The U.S. Marine Corps taught me that leaders need to know their team on a personal level and understand their strengths, their goals, and what motivates them, as well as ensuring clarity of expectations," Sheesley told HotTopics at The Studio.
"I learned about service-based leadership in the Marine Corps. The basis of service-based leadership is prioritising your teams need before your own.
"As a leader in the Marine Corps, I always ate last, ensuring that others had food on their plates before mine was filled. During down time, we kept our troops busy with training opportunities so they could broaden their skills, which curtailed complacency."
After serving with the Marines for four years, Sheesley would go onto acquire a multitude of IT roles, from Senior Manager at Electronic Data Systems (the firm founded by American politician and business magnate Ross Perot, and later acquired by Hewlett Packard) to Senior Director, Enterprise Architect, Mergers & Acquisitions at pharmaceuticals company Mylan. Sheesley would later go onto take more senior program, project and enterprise architecture director roles.
Watch the interview highlights with Robert Sheesley below:
Digital transformation starts with
trust and delivery
Three decades on and Sheesley is now an accomplished technology executive, serving as CIO at Wrench Group, the Florida-based home services company which specialises in heating, ventilation and air conditioning, plumbing, water, and electrical services. As CIO, Sheesley is responsible for the company's data information, computing platforms, telecommunications and various other technology-related services.
Given his remit, and unwavering belief in the power of collaboration, Sheesley engages regularly with the C-suite, using his expertise to deliver innovative technology solutions to diverse business units across the organisation. He notes that the Wrench Group board is "very interested" in the firm's digital transformation initiative, and he attributes that to a level of trust which been built on a track record of delivery.
Sheesley believes that this trust only happens when IT truly listens to business stakeholders on what their needs are. To visualise this point, the Wrench CIO gives the example of the company's protocol when acquiring an organisation. First, when migrating an acquired organisation onto Wrench Group's core computing platform, speed is of the essence, but so too is performance – with Sheesley living by the same "do no harm" motto as he did when in the US Marines.
Building a technology strategy:
Improvise, adapt, overcome
Sheesley has seen numerous roadblocks to digital transformation over the last twenty years, and despite the ongoing clamour for new technology, he believes that most issues typically start with people and an inability to manage expectations.
Recalling another marine corps slogan – "Improvise, adapt, overcome " – he believes that technology leaders must always be able to course-correct when required, so long as they're able to communicate this effectively.
"It all comes down to… people working with people," he said, adding that he has previously seen a "misunderstanding of expectations" around business processes, particularly when working on post-merger integrations.
At the Wrench Group, to mitigate such risks, Sheesley works with stakeholders to understand the M&A "playbook" that they are using. The playbook details a four-phased approach to M&A, in order to acclimatise new acquisitions to the Wrench Group: Stabilise, optimise, transform and disrupt. "The transform and disrupt is happening primarily in the digital marketing space," he said.
Despite this focus on M&A activity, Sheesley says that the organisation is turning its attention to operational efficiency, and it's here that IT has a key role to play.
He says the company is looking to robotic process automation (RPA) to automate manually-intensive tasks. Sheesley states that the Wrench Group has RPA bots creating purchase order receipts from vendor invoices for their Parker & Sons brand in Phoenix, Arizona. Still in the process of making final adjustments, Sheesley said that the bots would get their final stamp of approval once there is proof of return on investment (ROI).
Hybrid working and the
skills gap
As Sheesley looks to foster a more collaborative workplace, he has, like many leaders, had to contend with an increasingly hybrid working environment.
At the Wrench Group, there are roles within the technology function which are 100 percent remote, but Sheesley believes that face-to-face interactions still offer new opportunities to collaborate and innovate. Nonetheless, he's adapting his own leadership style to accommodate new working conditions.
"One of the ways I try to bridge that gap is to visit locations where there are some percentage of IT employees available to meet," he said. When discussing the Group's working culture, Sheesley remarked that it is anchored in its SPIRIT culture framework: 'Service, performance, integrity, respect, innovation and teamwork'. Following the principles of this acronym involves putting the customer first, producing the best and most innovative results while maintaining a respectful and harmonious working environment.
Yet an ongoing concern for Sheesley is the ability to find the right talent for Wrench Group. He said the firm always tries to balance the skills and capabilities of candidates with a need to be a good cultural fit, and they've come to rely on the capabilities of recruiting partners like Insight Global, particularly given the skills shortages across the industry.
For Sheesley, there is still work to do and that will require the same leadership ethos and team spirit which saw him through those early years in the Marines. "There are no heroes, we either win or lose together," he said.
Quick-fire
Q&A:
What was your dream job growing up?
Playing third base for the Pittsburgh Pirates (US baseball team).


What keeps you up at night?
That a cyber incident isn't 'if' but 'when'...and ensuring Wrench Group is properly prepared for it.


What excites you about the next 12 months?
The evolution of our data analytics platform and the prospect of including some element of AI in our solutions for optimisation and growth.


What do you do outside of work?
Spend time with family and our German Shepherds, Delos and Doon. Golf. Hiking. Mountain biking. International travel and adventure vacations. I am currently writing a novel of fiction based loosely on my early adult life.



Best career advice you've ever received?


'Make time yearly, monthly, weekly, daily to sharpen the saw', Stephen Covey (American educator, author, businessman, and speaker).
---
Join us at
The Studio
Experience thought leadership like never before. Join us at The Studio, the epicenter of impactful conversations and transformative insights. Don't wait - secure your spot today!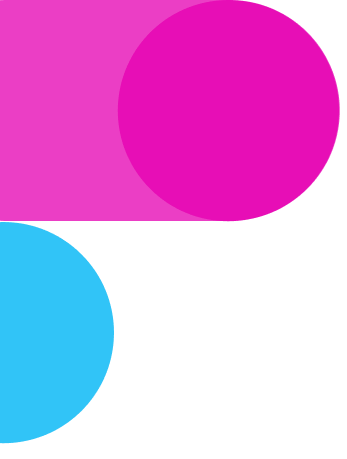 Join the community
To join the HotTopics Community and gain access to our exclusive content, events and networking opportunities simply fill in the form below.